Product Owner III – Practice Assessment Bundle
---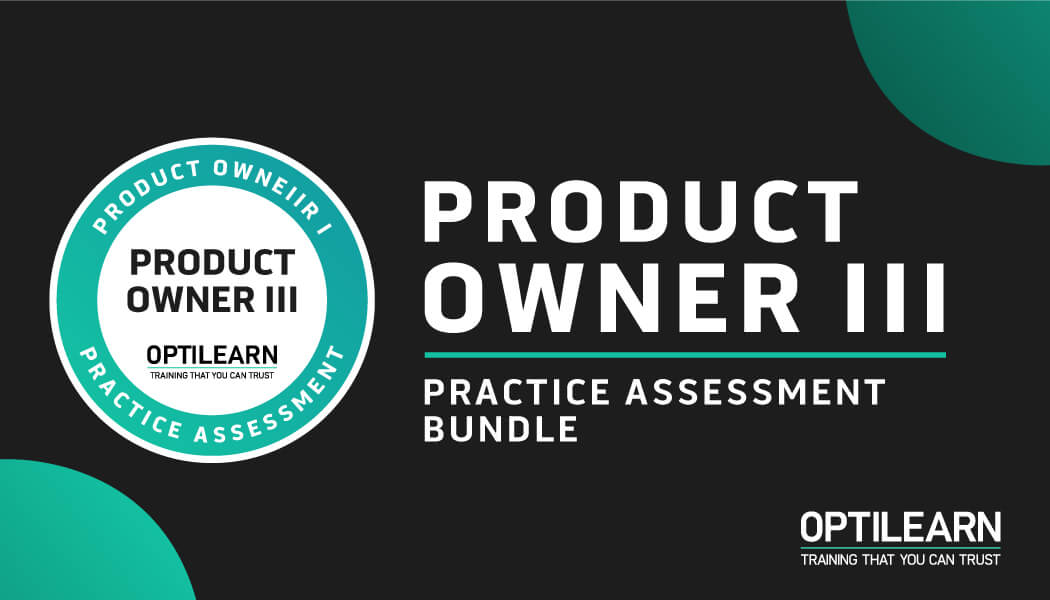 This bundle of quizzes is designed to support your preparation for the Professional Scrum Product Owner III assessment offered by Scrum.org. As you likely know from reading this, the assessment is incredibly challenging, and therefore we often find people want to practice beforehand.
Please note, and this is important, these questions are neither created, nor endorsed by Scrum.org. They can be used to support your study, however they should not be relied upon to be identical. These questions have been created by the team at Optilearn (as people who have taken and passed the assessment multiple times) and as such they are not 'real questions'.
Note: This bundle contains the same practice assessments as the Professional Scrum Product Owner III – Practice Assessments 1-3 located elsewhere on this website.
Information about this bundle
Contains 3 x 10 essay-based PO III practice assessments (which are representative of Scrum.org's PSPO III assessment questions).
You will receive graded feedback within 7 days by our in-house markers.
You can take each assessment once (there are no re-takes allowed).
Each quiz has a time limit of 75 minutes and must be completed in one attempt.
The questions are reflective of the 2020 Scrum Guide.
You will be able to login and take the assessment immediately upon purchase.
Please note that these assessments are very challenging, typically requiring at least a few years practicing Scrum and behaving as a Product Owner to do well. It is only for very advanced practitioners.
The questions are presented in English and must be responded to in English.
If you have any problems taking these assessments, please reach out to us an enquiries@optilearn.co.uk and we will assist you.